Day1: The diggers gather like vultures. The old bungalow is doomed now with only one more day of asbestos removal on the inside. The driveway can't be finished until the rain stops.
Day 2: Half the house appears to have gone! It seems there isn't much to it that isn't rotten.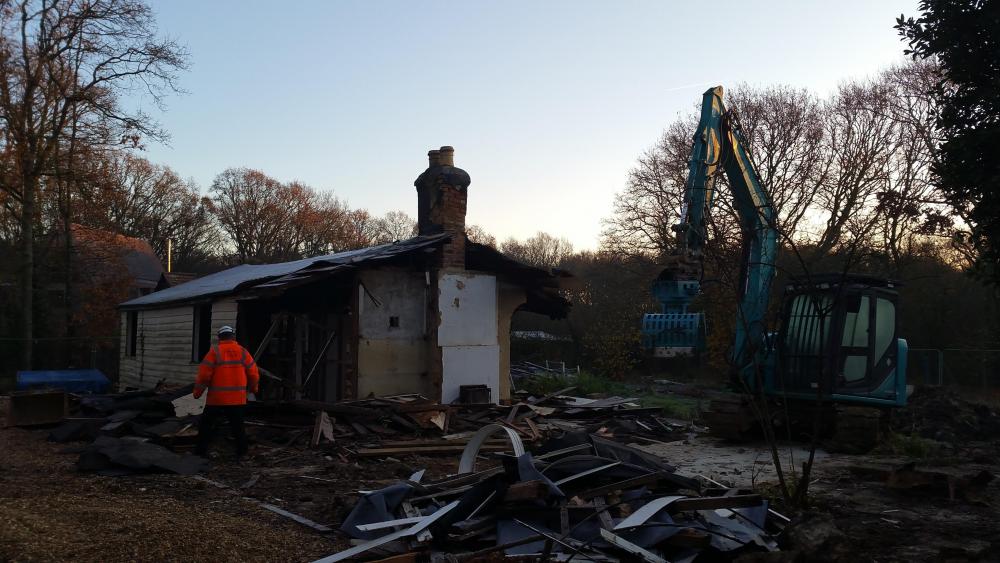 Another view of of the half-a-bungalow.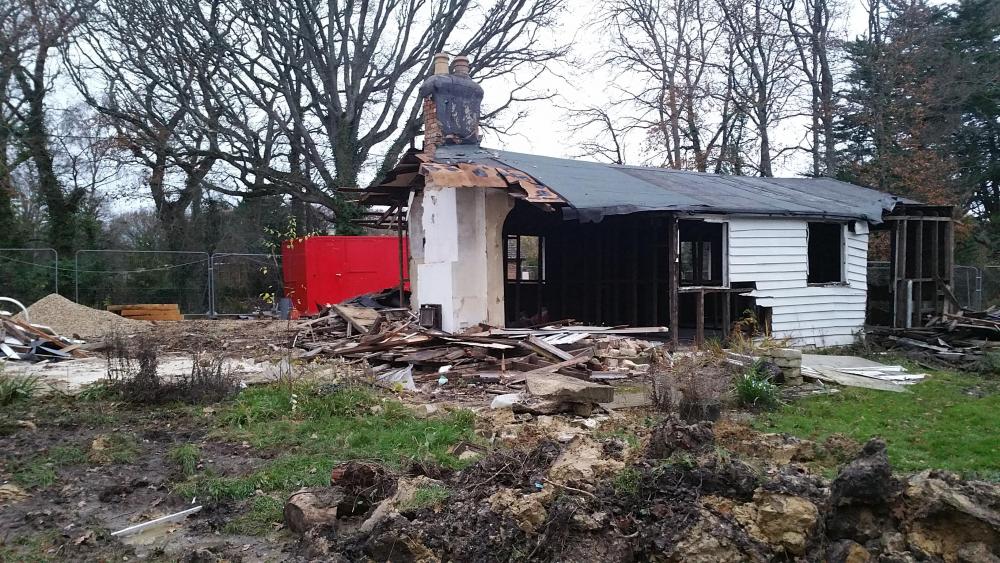 Skipping a day to day 4: All the house down with the wood awaiting collection. All the asbestos roofing felt has been stripped and removed from site. The pine floor (front of frame) is retained because I can see uses in the future.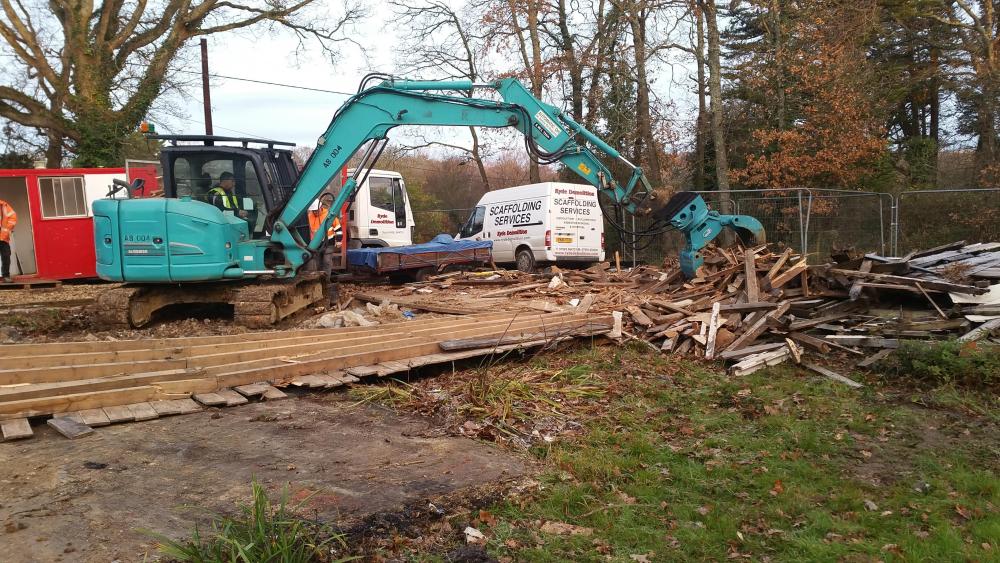 Day 5: Site graded and ready for building the new house. The tall house in the background is a neigbour's self build from 10 years ago.
9