Using a timber frame company (such as MBC) made the frame erection stage of self building quite satisfying.  It only took two weeks to build something that truly looked like a real house.
We did spend more than 7 months in dialogue with MBC over all the little details.  And still we made some quite clanging errors.  More of that in my next post.
It was glorious weather back in July.  [How I wish we weren't in rainy autumn now - we are still not watertight......]
Anyway, the first week passed by in a blur of unloading lorries and the ground floor going up.  And then we went on holiday......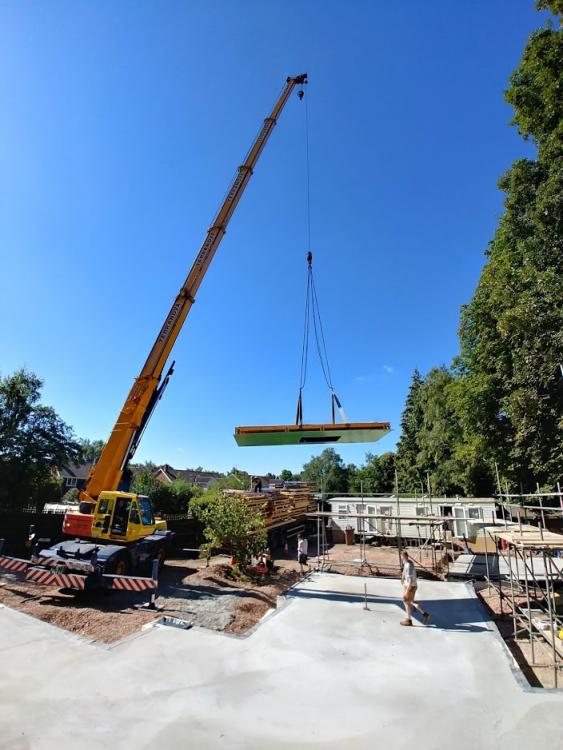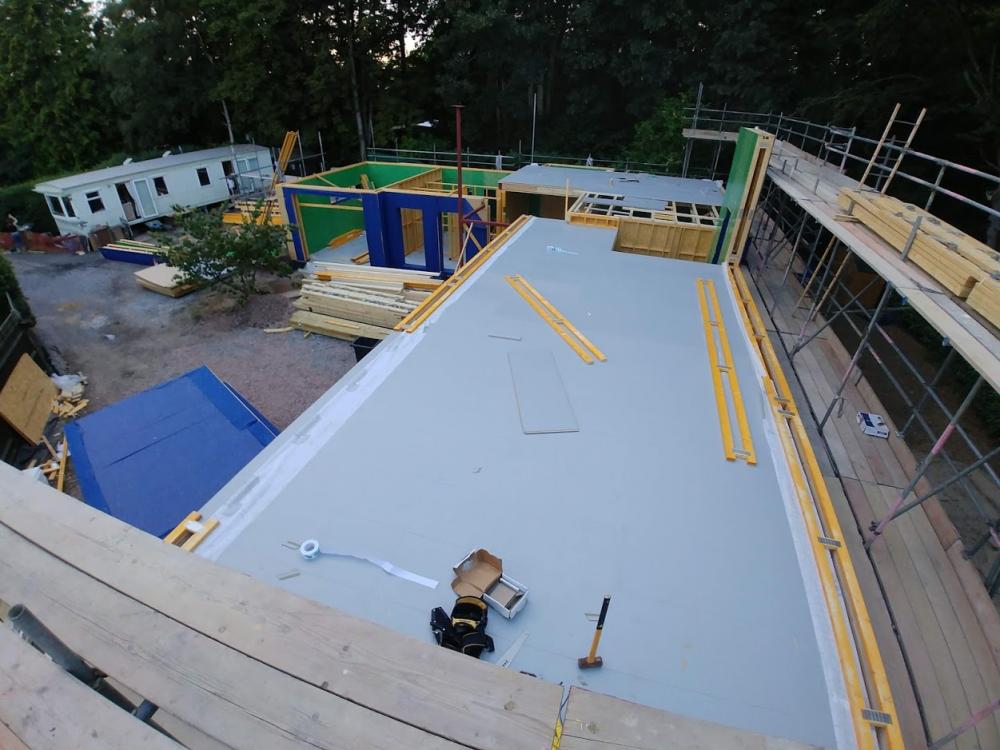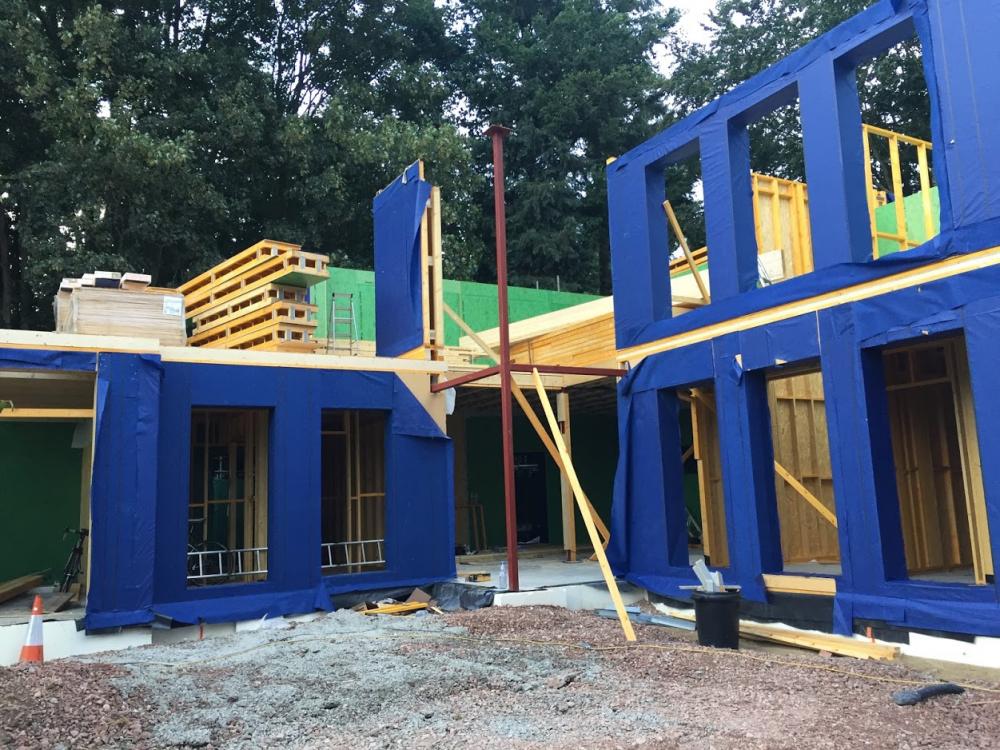 1