After pondering battery storage for many years, and then the energy prices rocketing this last year, i finally decided to give energy storage a shot, working out how it would sit financially was extremely difficult, and a little bit of a finger in the wind, but as the batteries have a designed lifetime of 15years now, and energy prices rarely go down, I figured it would pay for itself with some profit over the long term, whilst also reducing my carbon emissions and reliance on the grid.
As i'm just dipping my toe in, i've decided to just get a single US3000C Pylontech Battery for now, meaning that the max discharge W is around 1.8kW. I will see how this fits in, which will cover most of my loads, and if I see fit I can add a US2000C later on to give the full 3kW discharge. Went for a Solis AC Coupled 5th Generation Inverter, the graphs it produces are really informative.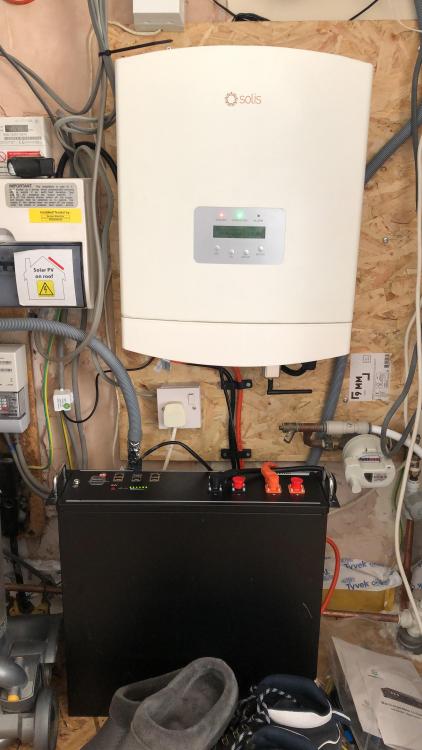 Will get round to taking the rackmount bits off at some point.
Example of the graphs available:
I will add bits to this thread over time about electric consumption. My annual consumption at the moment is looking to be around 1200-1300kWh before the battery, Export sitting around 2400kWh as excess from the solar farm, so be interesting to see what these figures do over the next 12 months.
Cost so far £2450 including installation which was £650. An additional US2000C will be £748 if i decide to go ahead.
5