Water coil installation into MVHR

Entry posted by Marvin ·
167 views
This is posted during the design and installation phase during the winter 2021/2022.  The cooling side results are not expected to be known until Summer 2022.
As the air passes through the water coil it changes temperature depending on the coil water temperature. If the coil is going to be used for heating only it can be used without a condensate trap. However as this is going to be used for cooling as well I have constructed a drain in the bottom.
Coil with lid off. Air flow from top of picture to bottom. Drain in bottom side of coil where air would be coldest.
This is a picture looking down into the bottom side of the coil. I have added water to test that it runs away which it does.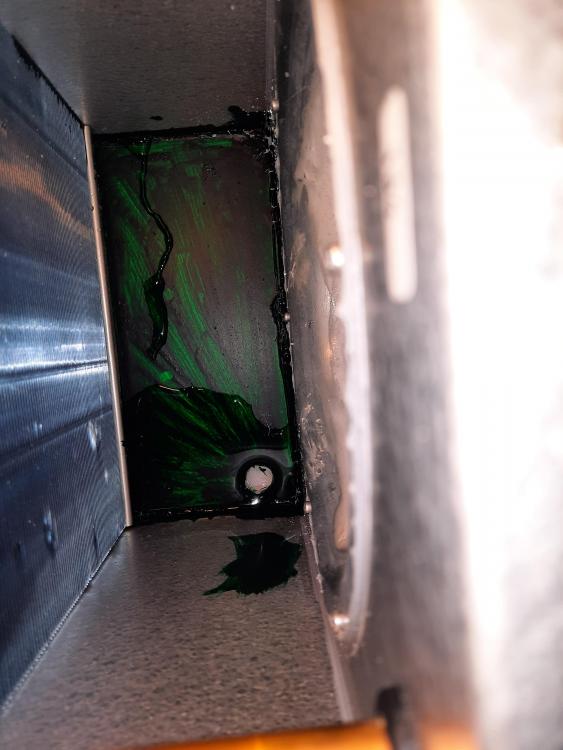 Because the coil is on the push side of the system ( inlet to rooms ) the condensate pipe requires a set of bends to form a sort of trap that the air would not escape from but water would.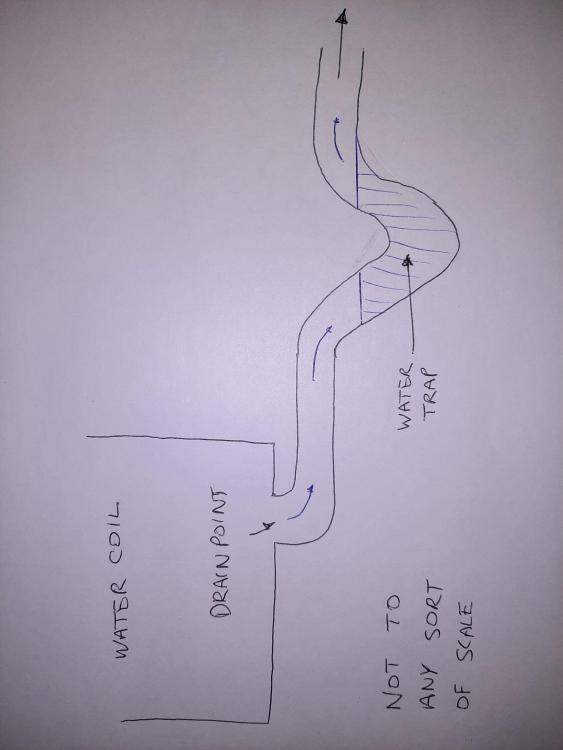 The air pressure in my system is very low as an MVHR pushes in and pulls out air in the building at the same time, so quite balanced.