A rather rapid (timber frame) erection
---
Greetings! Apologies for the crass title but I am still a kid at heart. ?
After a brief delay due to Covid-19 the carpenters were able to attend site and erect our timber frame. Thanks to the accuracy I insisted on and ensured for the coursing blocks the sole plates were a doddle and were done in no time at all although we did have a bit of rain and I had to get the puddle pump out!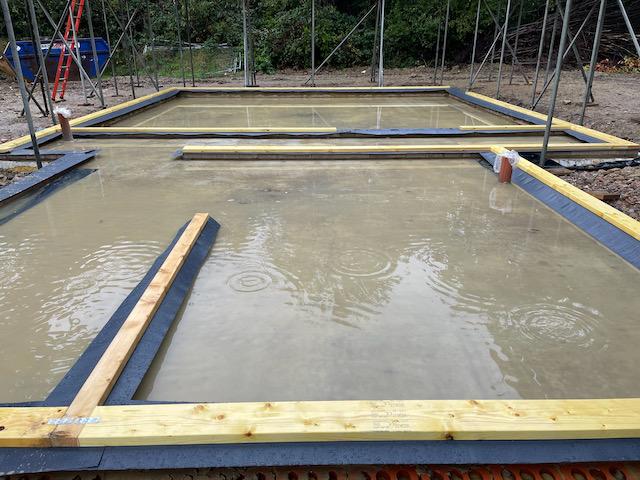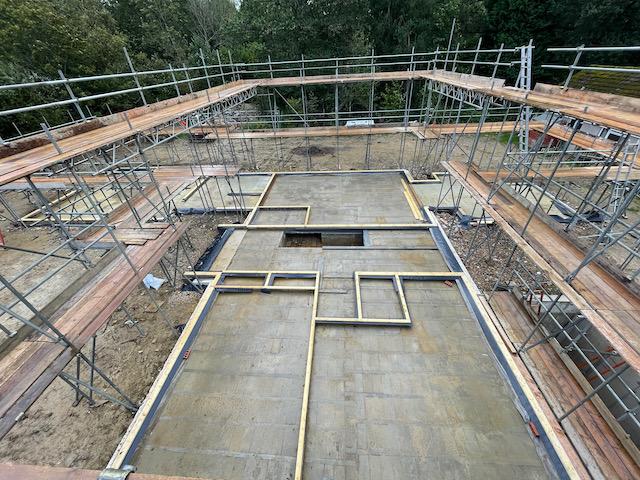 We used Flight Timber for our timber frame and they have their own lorries with cranes built in and so each stage of the build was delivered by the lorry and then craned in to place. Here's the ground floor panels arriving.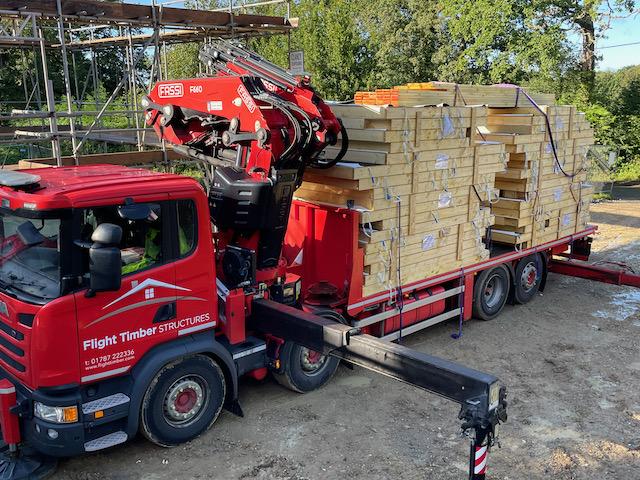 It took them just 2 days to finish all the ground floor external and internal wall panels. The speed of it all is very impressive.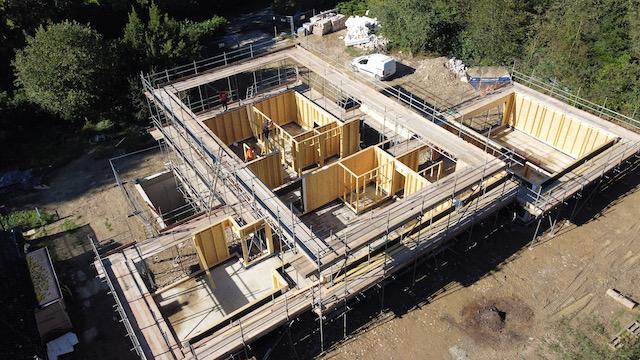 Then the posi-joists arrived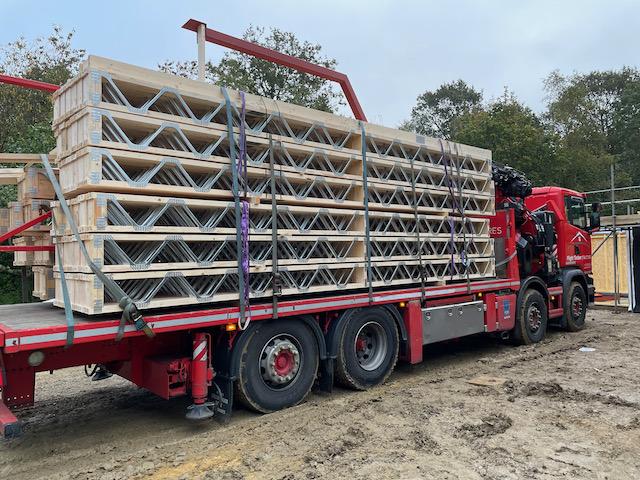 These took a few days to do but thanks to the 8mm designed deflection and 300mm centres they are rock solid even across the 6.2m spans. It'll be a bit of a nightmare trying to run MVHR, electrics and plumbing but we won't have any bounce on the floors!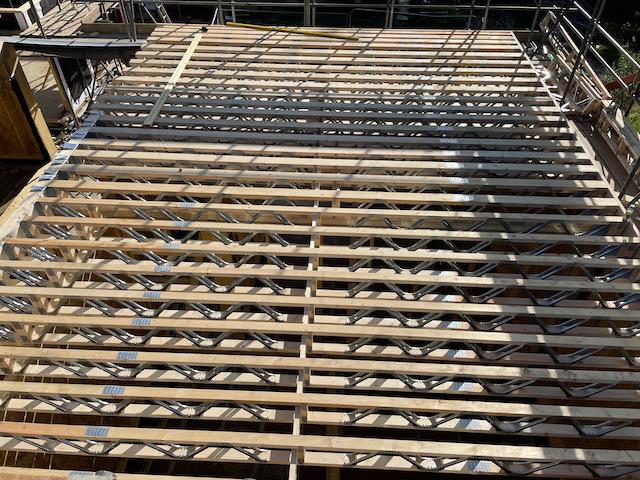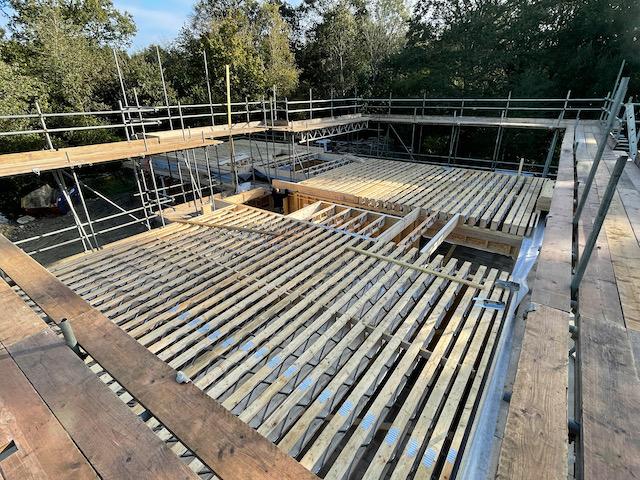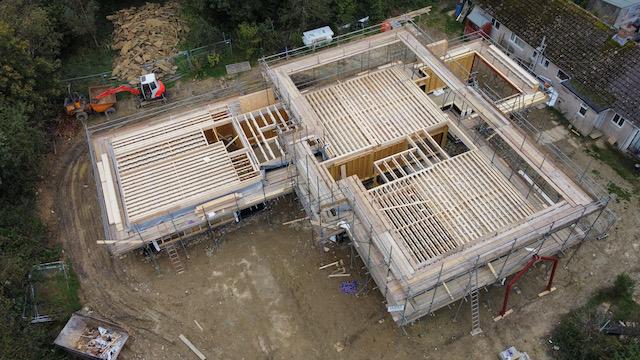 Plus when the sun shines through it creates some lovely lighting effects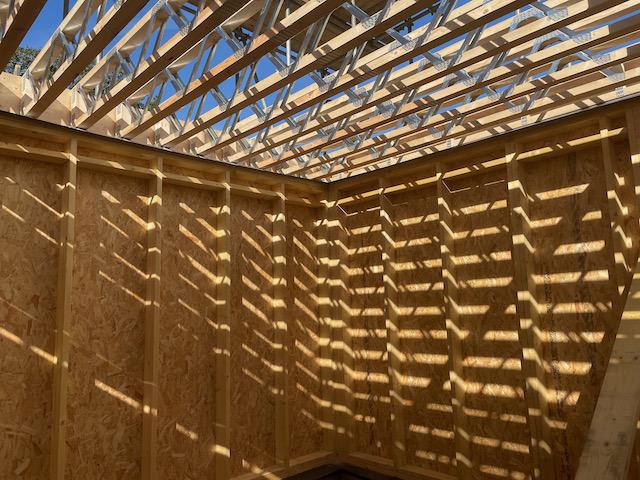 Next we had a weeks delay as Flight didn't have any chipboard flooring in stock as they were let down by their suppliers. This was a frustrating delay but with the current material shortages not one that I should really grumble about too much. It was eventually delivered and the chippies got on with laying it and the first floor panel starter plates.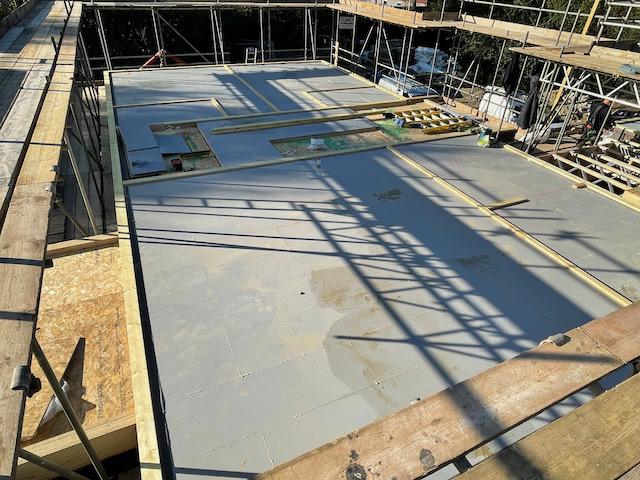 And then it was on to the first floor wall panels. These took 2 days to do as well and so within a couple of weeks of starting we had both floors done ready for the attic trusses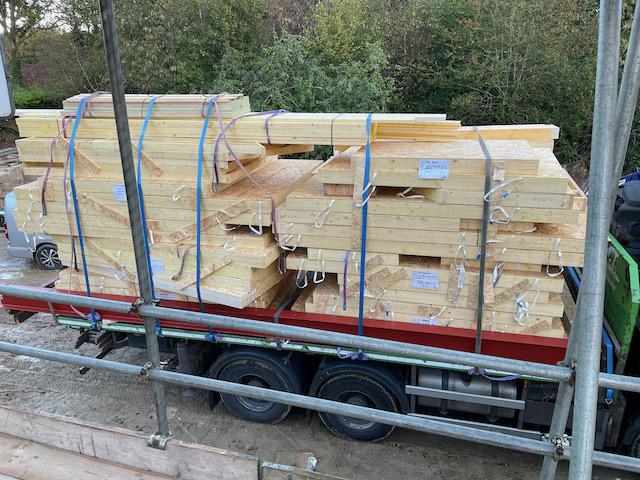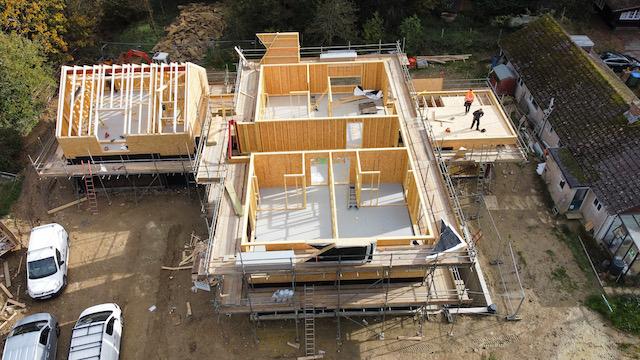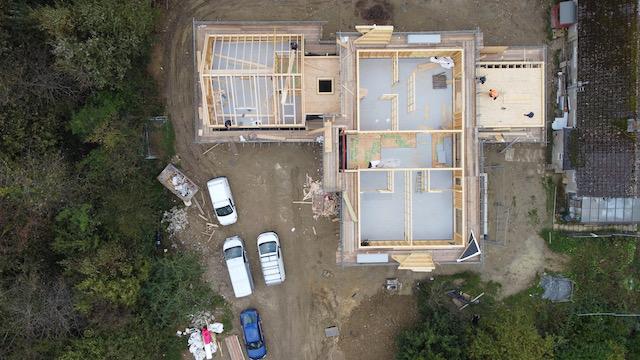 They were also a couple of days delayed due to Covid-19 but arrive they did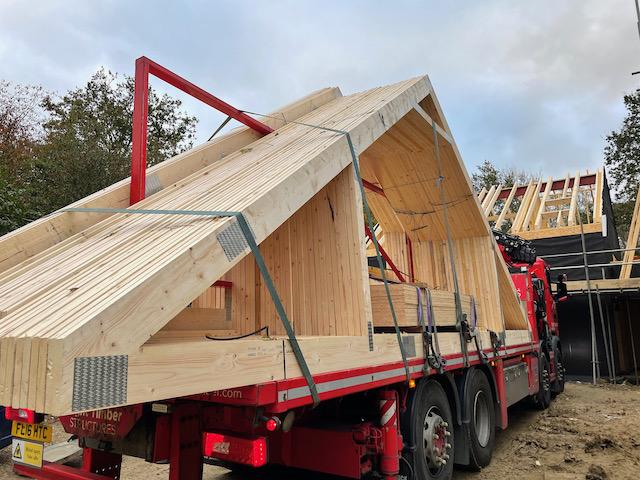 They didn't take long at all to go up and I love the symmetry of them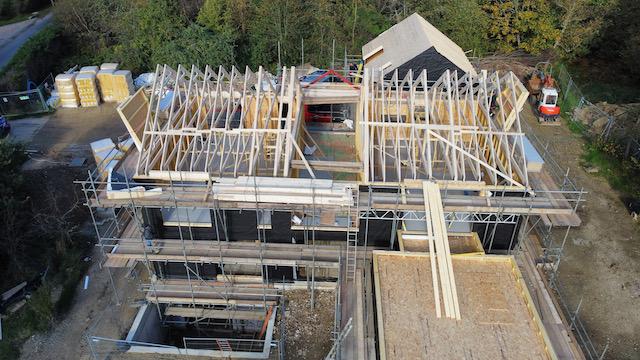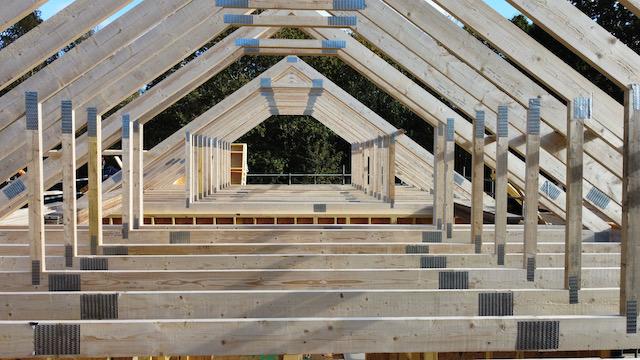 Then it was another week or so getting the roof finished and building the vaulted ceiling in our entrance hall etc and then they were done!
It was 18 days on-site from start to finish. Amazing to see. I took some time-lapse footage and you can see the video below:
And so we have a superstructure! The roofer is not far behind so my next blog will be about the roof slates and Solar PV array.
Thanks for reading and until next time…
11