Another year...another room
---
Having not had the best of years health wise this year, which has unfortunately made the decision for me that someone else will have to build the side extension, i thought i'd get a bit more work done, but rather than the norm of a room taking me 3 days tops, i've spent weeks on this one, slowly picking it apart and now putting it back together (admittedly it is the biggest area of the bungalow). This is the last room which needed everything out, so I can finally say goodbye to woodwormed timbers (and this one didn't disappoint).
This one was quite a bigger task than some others, as I've reopened the chimney breast, which I'm going to board out and put my AV receiving, and bluray/tv box, and in a few weeks when i've had a rest, i've got an acoustic partition to install which will cut sound down between mine and my next door neighbour.
Heres how far i've got up to now...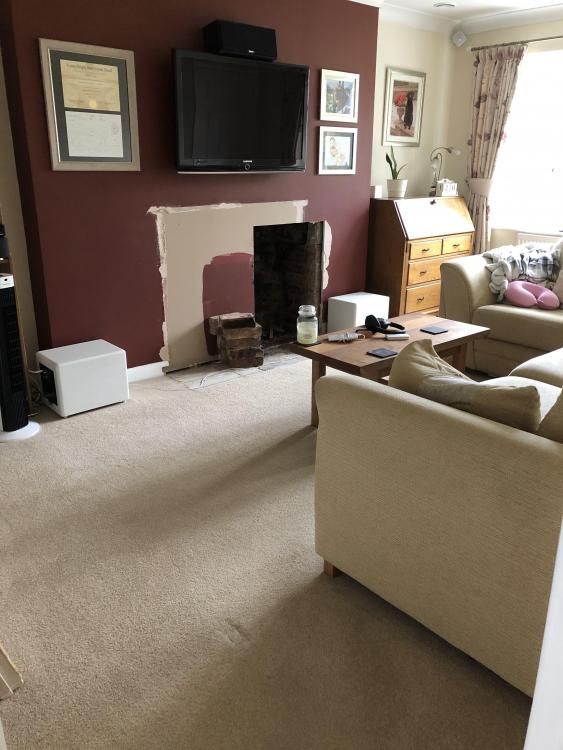 This was a before after i'd taken the fireplace out (to be relocated into the to be built dining room) and opened up the chimney breast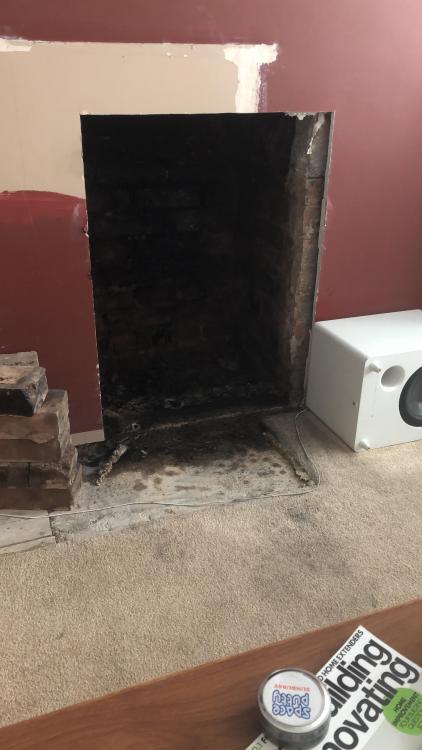 Discovered a LOT of soot, one of the owners must have had a coal open fire at some point, so cleared as much off as I could and washed it all down. Will put a tube from under the floor into the chimney stack to provide a ventilation source, chimney pot is capped, but has ventilation built in.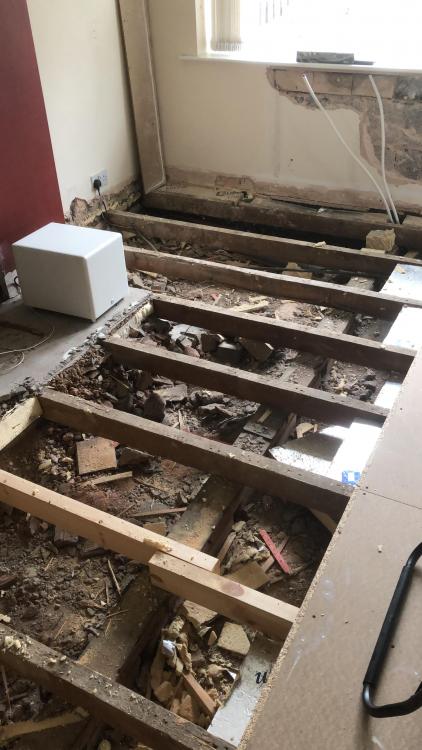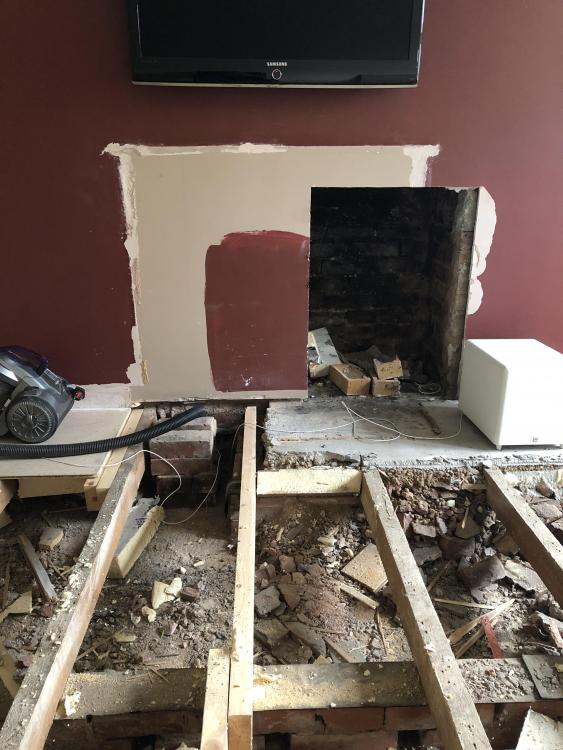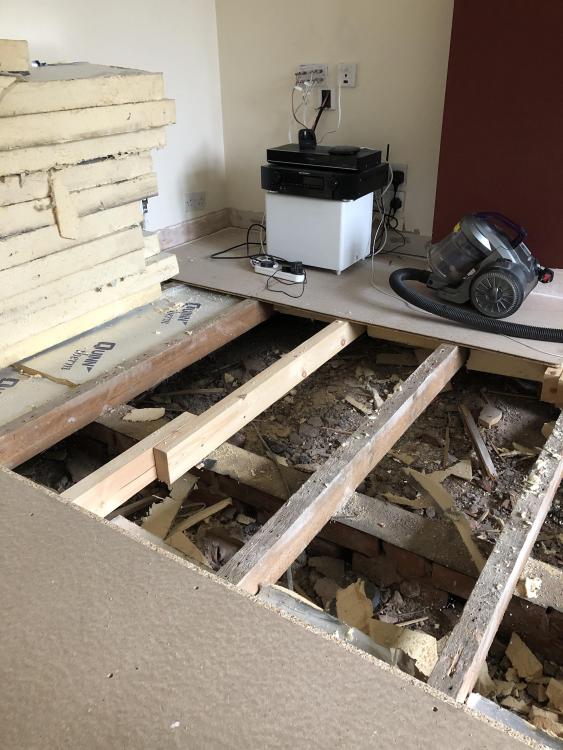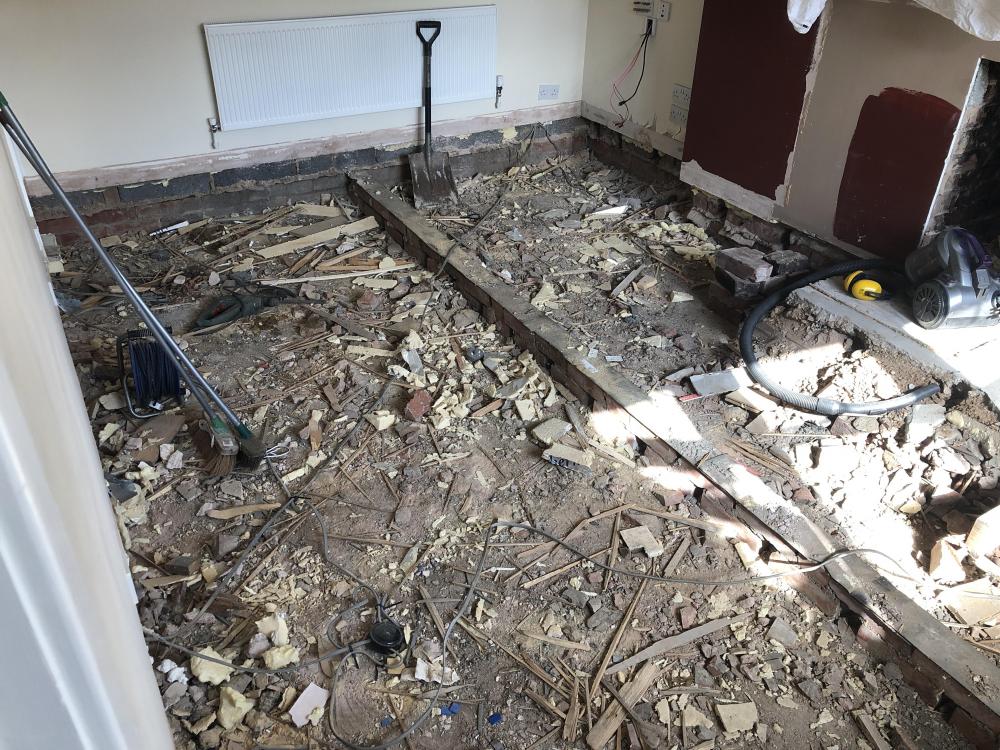 This room is probably the worst for rubbish out of them all, so a good clean out...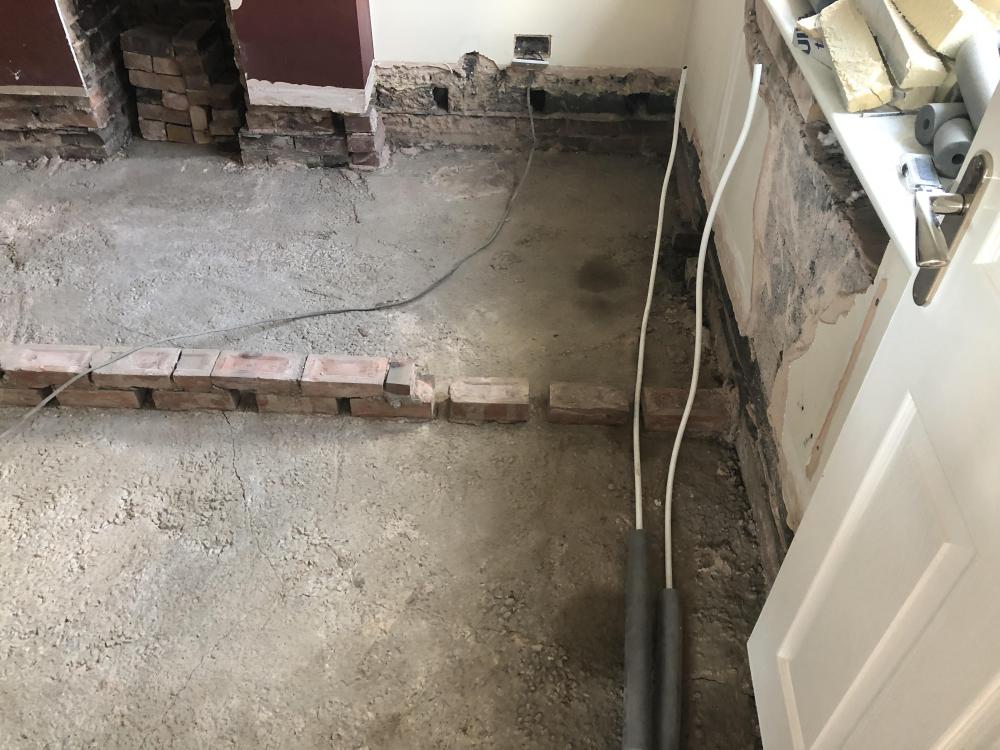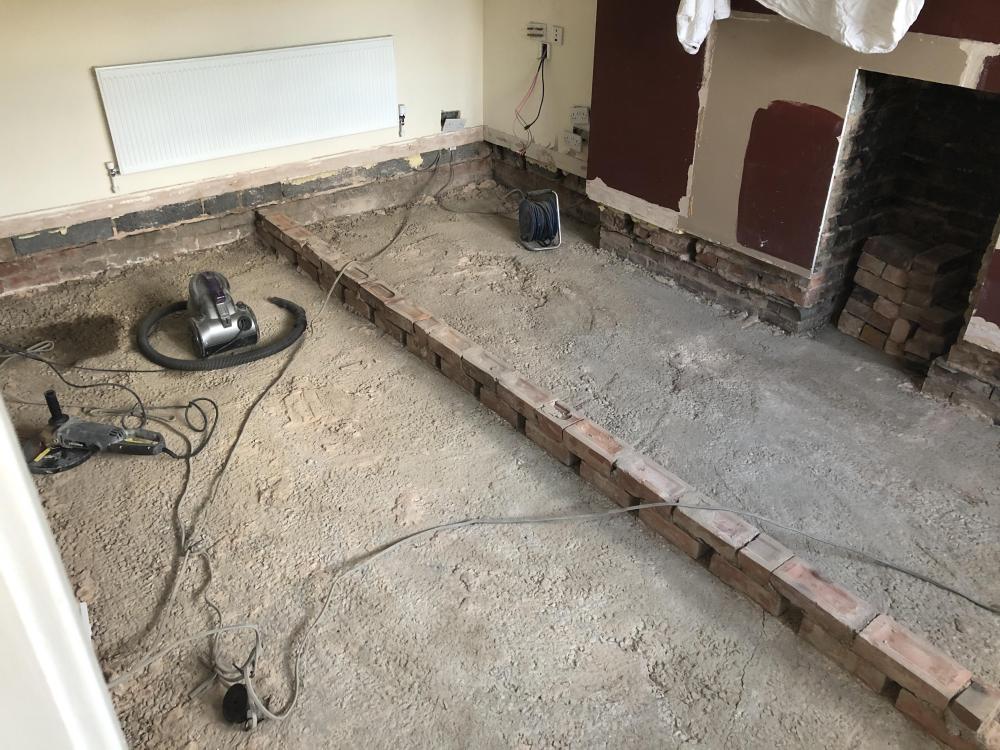 Quick re-wire, and new joists in place...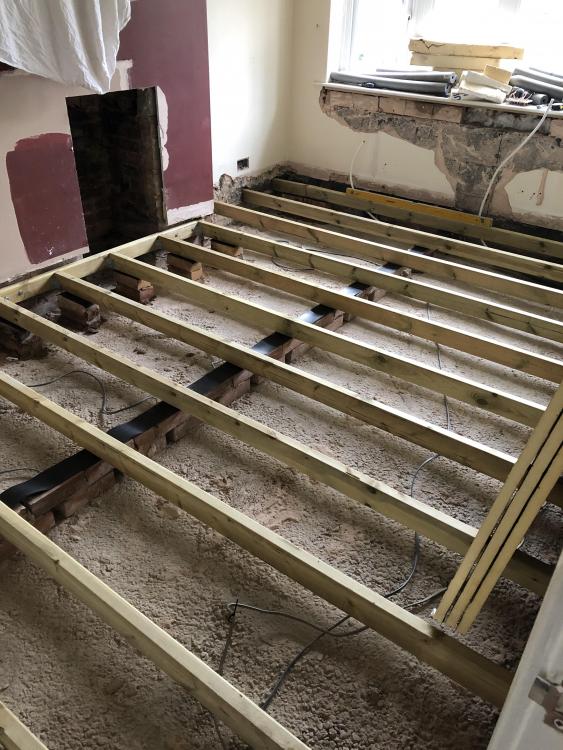 Base layer 20mm insulation...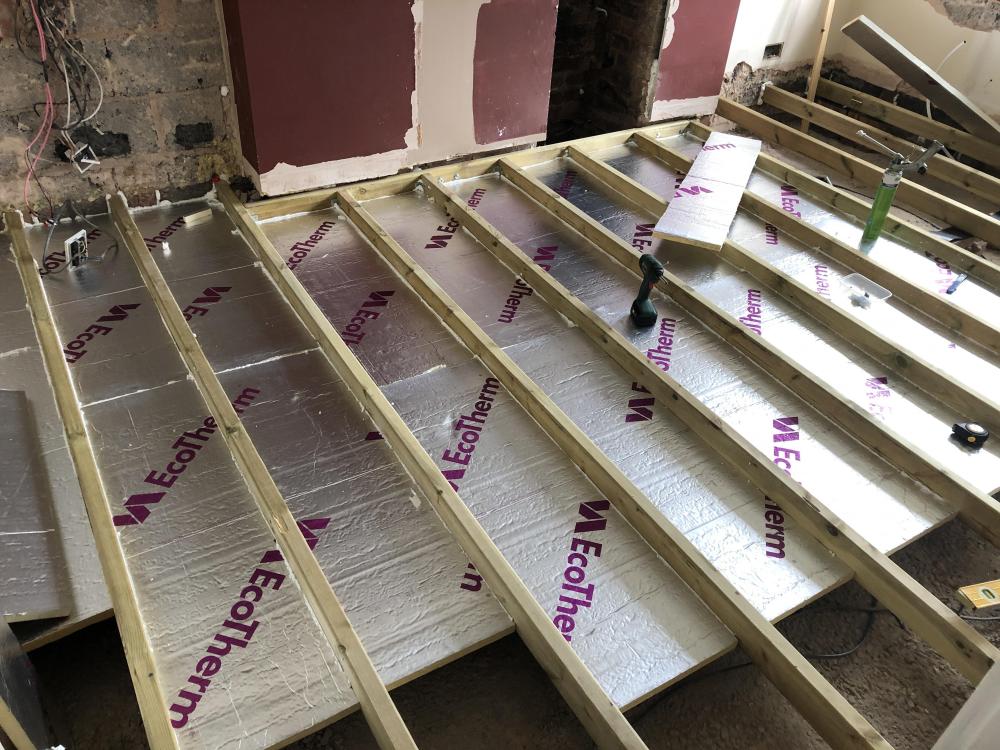 And topped up...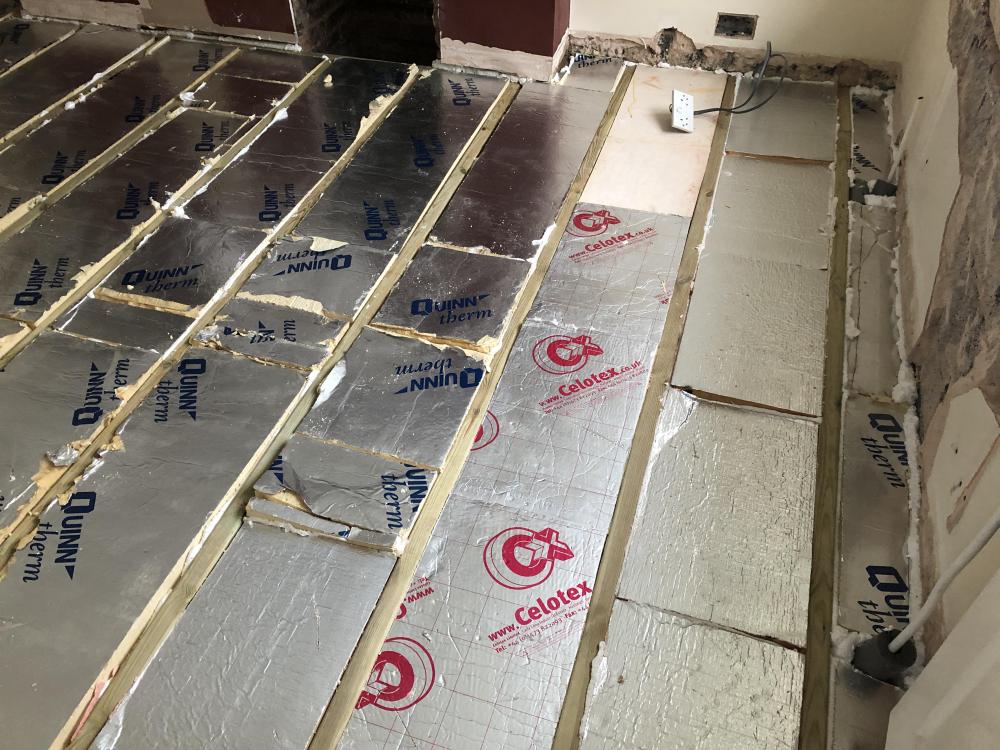 The top layer was re-used from what was down, hence it being a bit worse for wear, but the 20mm layer is well sealed below. Some of the bits have popped back up a little from when i foamed them, but i couldn't move at this point my back had totally gone, so will sort it out when i do the next stage.
Next to do is airtight membrane, and then the chipboard back down which was taken up. The floor in the chimney area will be formed when i've done the main floor, life without a TV is slightly boring lol! So yeah more to follow when i can actually move again and do the work 
6