Douglas Adams, in "Life, the Universe and Everything", that Arthur Dent expressed a need for "a strong drink and a peer group".
That is what this Gardening Blog is for - my need for the same thing because my knowledge about gardening is patchy, just like my garden. Buildhub cannot supply a strong drink, but I am hoping that the peer group can help me get to grips with the garden I inherited last year. The idea has been around for a couple of months, and is now in a position start.
We talk a lot about building here, but not so much about all the aspects of the settings of our houses - planning, clearance, climate, fencing, groundworks, trees, plants, soil, hedges and all the rest.
That is what I hope can get a bit more coverage and conversation here, in all its aspects.
This is a group blog, with potentially as many authors as wish to contribute, so if you have a question, or a project, or a garden you have liked or a plant you have spotted or grown, we can sign you up as an author or do a one-off contribution. If you would like to involved as a one-off or regular, do send me a Private Message.
For my first question - what is the purple plant in the middle of the piccie below, and is it a weed or a specimen? Do I take it out or leave it in? Comments are most welcome. Plant identification is one of my weak points.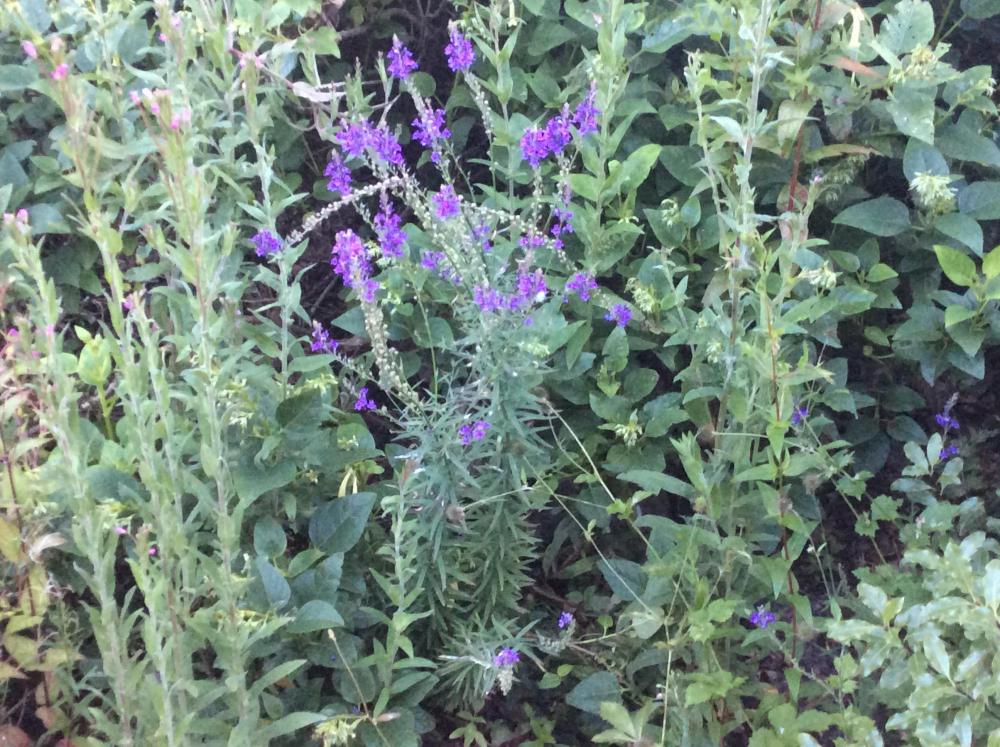 * The header picture is of the Dill and Watercress in my microveg "Green Wall" - which has been one my new projects during the lockdown period, which I will post about more as things go on.
1