Final part of loft insulation
---
Bit back to front this, will take some photos of first half when I've done this bit, at minute it's chockablock with kingspan boards.
ive turfed all of the insulation out, binned the very old collapsed stuff, shook all the crap off the remainder, hoovered everything.
at the minute I'm just working on uncovering the rather dangerous looking electrics, but putting kingspan boards in where I can just to get them done and out the way.
this is one for the electricians out there, a before shot, how this hasn't gone up in flames I'll never know!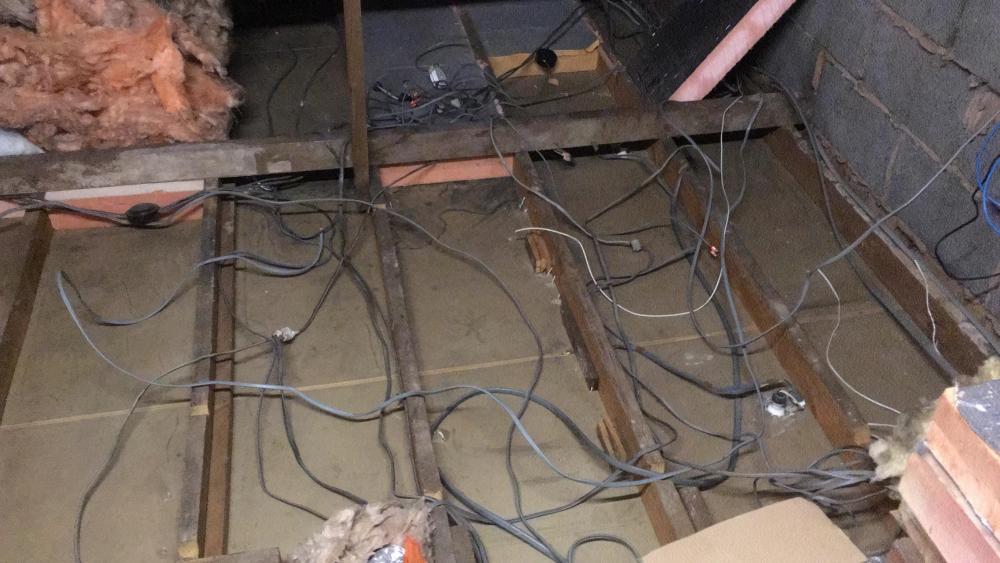 the majority of that isn't in use anymore since moving the kitchen, so it just all needs tracing and disconnecting, at which point I'm getting an electrician in to redo the lighting for the dining room, and it should look a hell of a lot emptier and a lot safer.
pics to follow in coming weeks