On to the dining room (Part 1)
---
So now the new kitchen is in, it was time to renovate the room which was the old kitchen in to the first part of the dining room (I say first part, as the second part is going to be in an extension which i'm hoping to build next year).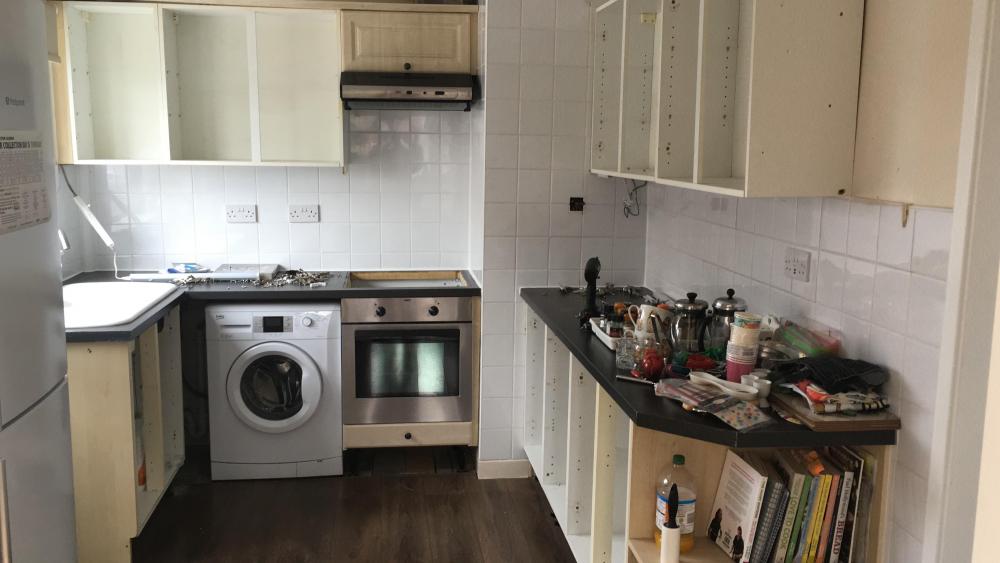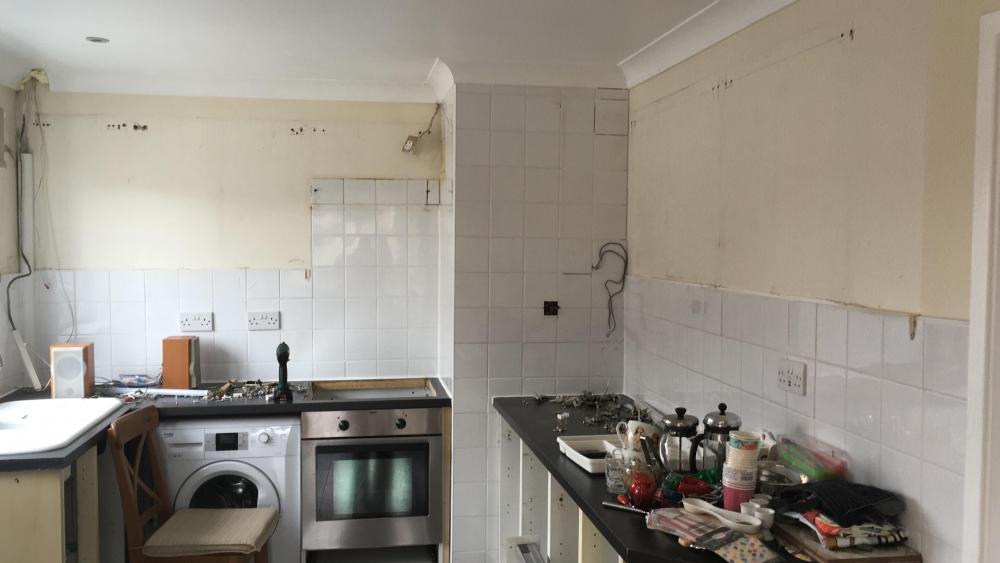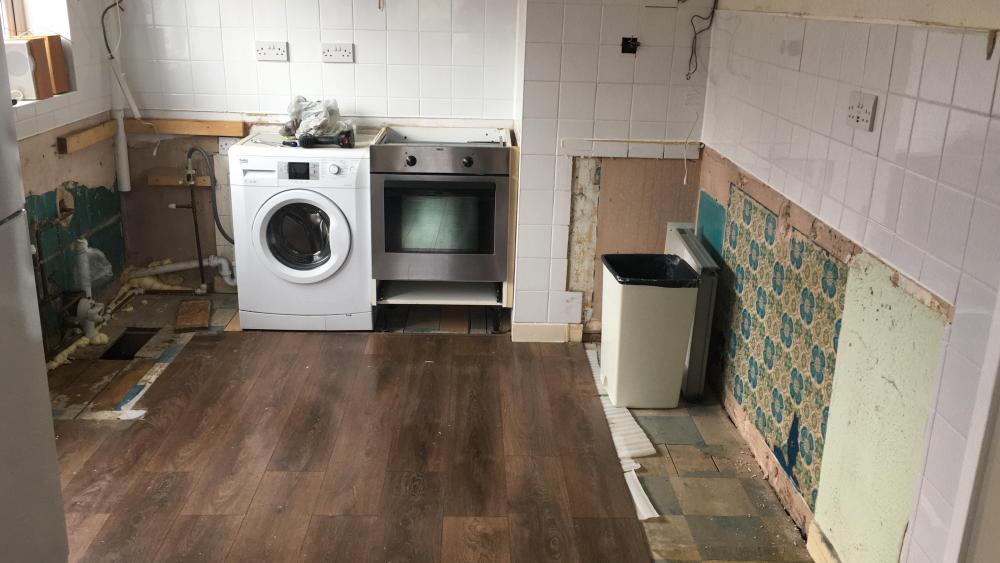 And then the real messy work begins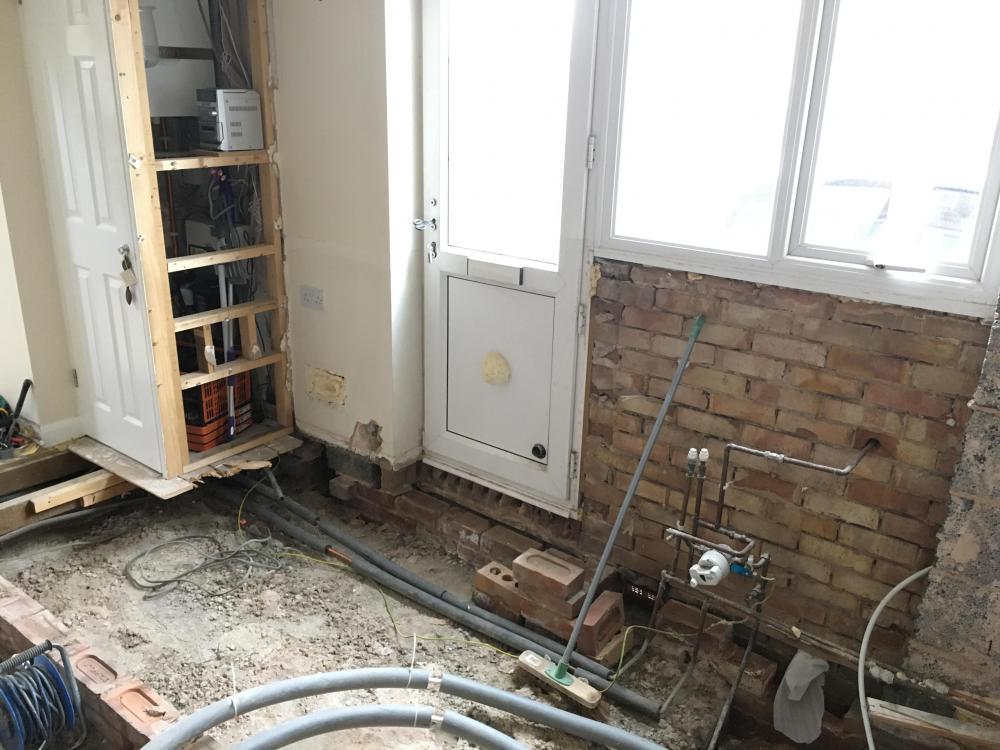 This is the house that keeps on giving! Found two redundant (but live) gas pipes buried in the plaster on the wall I knew nothing about, to go with the other two which have been made redundant over the years (1 for back boiler and 1 for hob). Plumber is coming this afternoon to service the boiler and put a brand new gas pipe in direct to the boiler which will get rid of all of these.
There was also a really ancient plug socket which was mounted in the skirting board, I always thought it was dead, but no, its live, and part of the ring main. Well, I say ring main, it would be a ring if another cable I found was actually connected... Picked it up, could see it had some fabric tape wrapped round it, and it just fell apart in my hands. Stuck some Wago's on just to protect it, and when i turned electric back on, both sides were showing as live, so they need reconnecting at some point, but will go into a new plug socket on the back wall.
Once the remaining 3 joists are out, i've got a new wall to build to support the new joists, and I also need to relocate the water meter, next to the old cupboard, which is going to be made bigger to house that, and the MVHR unit.
The old joists were very bad as predicted, and full of flight holes from the dreaded woodworm, so another room ridded, and I've fully vacuumed under the floor as thoroughly as I could. New joists have come without treatment (despite me paying for treated wood!! Builders merchant won't reply to me since querying it!) so I've bought some treatment which I will paint on before putting the insulation in. Hoping to have the floor down by end of next weekend, just praying that the main stop tap at the end of the driveway will move, it has been moved by Yorkshire water in the last 10 years so I have hope. Won't be able to completely finish the floor til Yorkshire Water have been to inspect the meter, which hopefully won't take too long.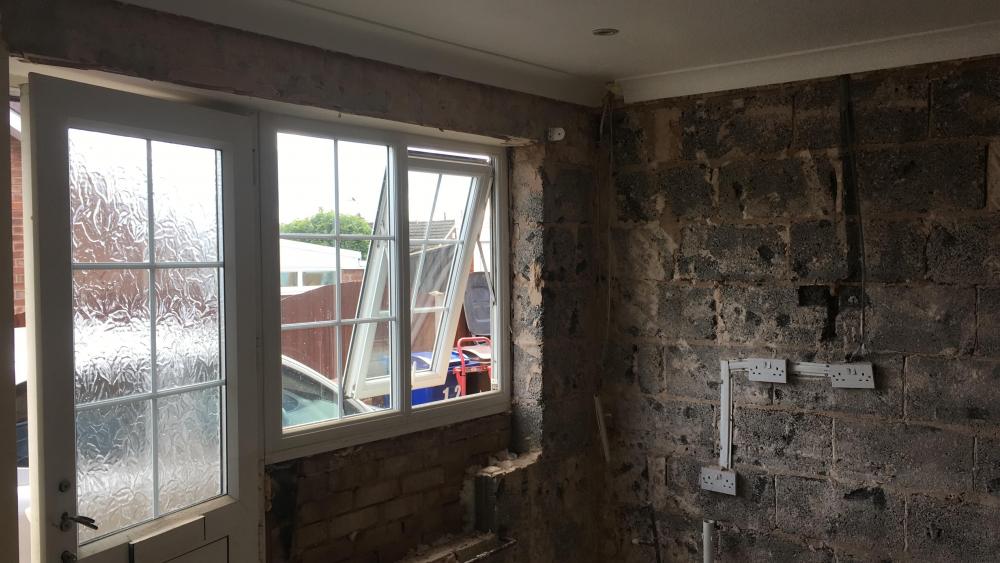 5