We hired an architect and he drew plans
---
Once we'd exchanged on the bungalow we knew that completion would happen and so we didn't waste any time in interviewing and hiring an architect. We got 3 different architects to come round to see us (it was supposed to be 4 but the 4th didn't seem to be interested as after I phoned and left a message with details as to what we wanted I got a voicemail back saying he'd received a message about an extension or something rather than the complete demolition and self-build we're doing! it goes without saying that I didn't call him back). 
All 3 came to site to have a look around and for us to get a feeling if we'd be able to work with them. we then got quotes and all were pretty similar but we chose the chap we thought we'd most like to work with. After an initial consultation he came up with a few sketches which we were completely not what we wanted and we also questioned as to whether he even listened to us at the initial meeting. We were thinking of phoning around and trying other architects but we went for a meeting and explained how we felt and he said, no worries I'm never going to get it right first time and we took aspects from each of the sketches and discussed it all and now we have final plans that we absolutely love!
My mum is getting on in years and she lives alone about a 50 minute drive from us and so I broached the subject of her coming to live with us which she loved the idea of. I thought it'd be great for her to be able to see her Grandchildren every day and also meant I could be near if/when she needed help with something as otherwise it would be about 3hrs out of my already busy life to pop and see her to fix her computer or put up a shelf or do whatever! so this would be a win-win for both of us.
So the architect has designed in an annexe to the main house for my mum to live in which keeps her separate so she has a semblance of independent living but as her health declines I am nearby if required.
Anyway, on to the plans...here is the site plan
and the elevations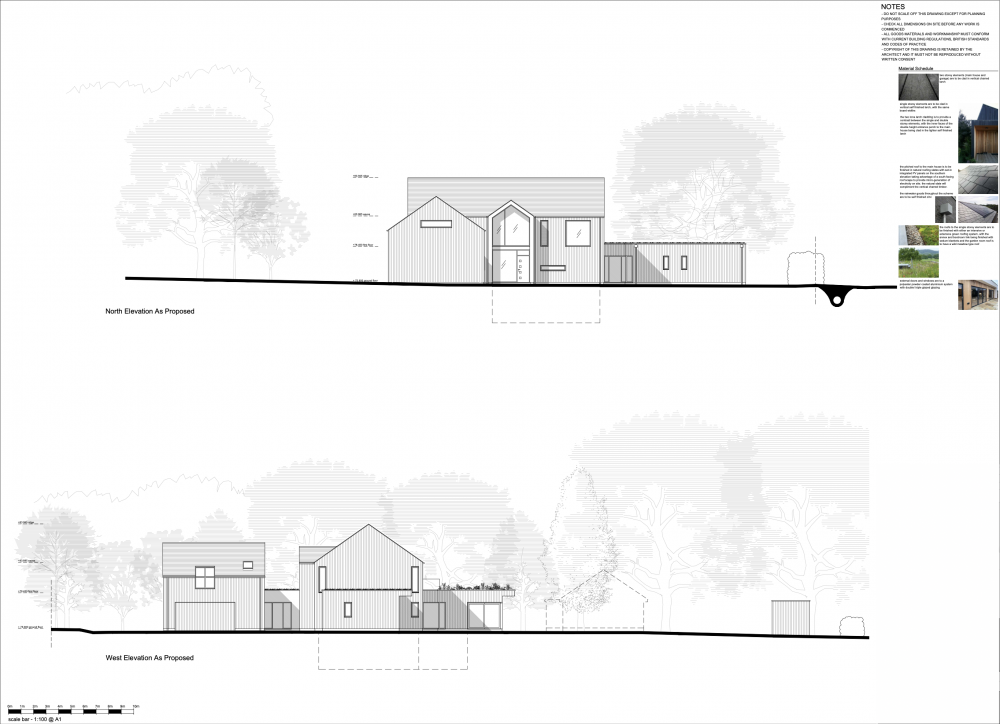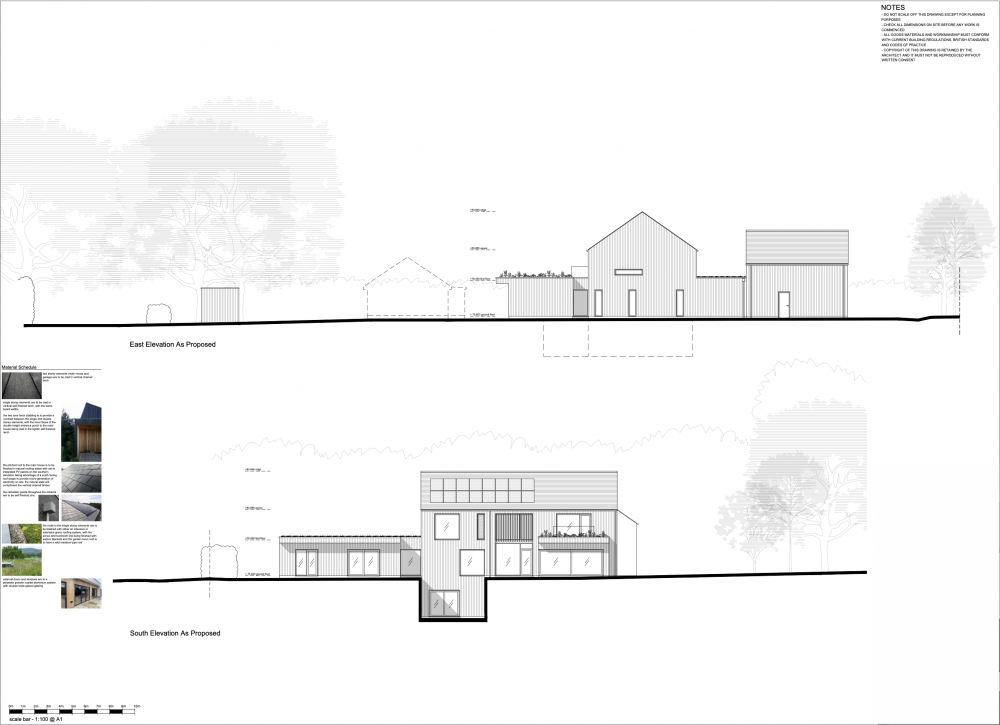 we love what the architect has come up with. loads of glass and a fabulous entrance and full height hallway and windows that go from the floor (although the quotes from the window companies are pretty high and, in some cases, are about the same as the timber frame!).
We also decided to go with Shou Sugi Ban larch cladding (https://shousugiban.co.uk/range/charred-larch-cladding/ - the Takage style of charring) for the main building with standard larch on the single story parts and entrance to contrast the black. it would seem that we have expensive tastes, but as this is the forever home we're willing to spend more to make it right so we don't have to do this all over again.
All we can do now is hope that the planning officer loves it and signs off on it!
Forgot to mention that we built a scale model of the house (not including the basement), plot and surrounding trees and hedges. it was fun to do!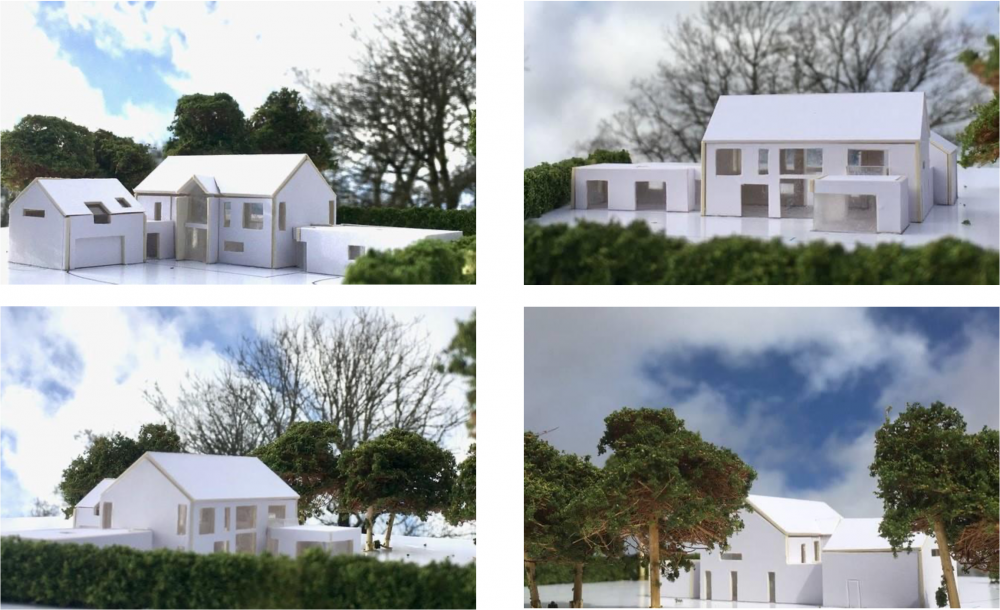 4