Site Clearance and Planning Conditions
Entry posted by dnb ·
823 views
One of the more onerous (read expensive) planning conditions related to the driveway design and protection of tree roots. We were required to install a "no dig" foundation layer using Core geocells (or similar) after the planners were happy with the site fencing, but before the old bungalow was demolished. Typically the planners said "no" the first time we applied for discharge for no readily apparent reason. I re-applied having done more work for an unrelated condition and they said "yes".
Braced fencing and signage seemed really important to the planners. So I have lots, all bought for bargain price second hand.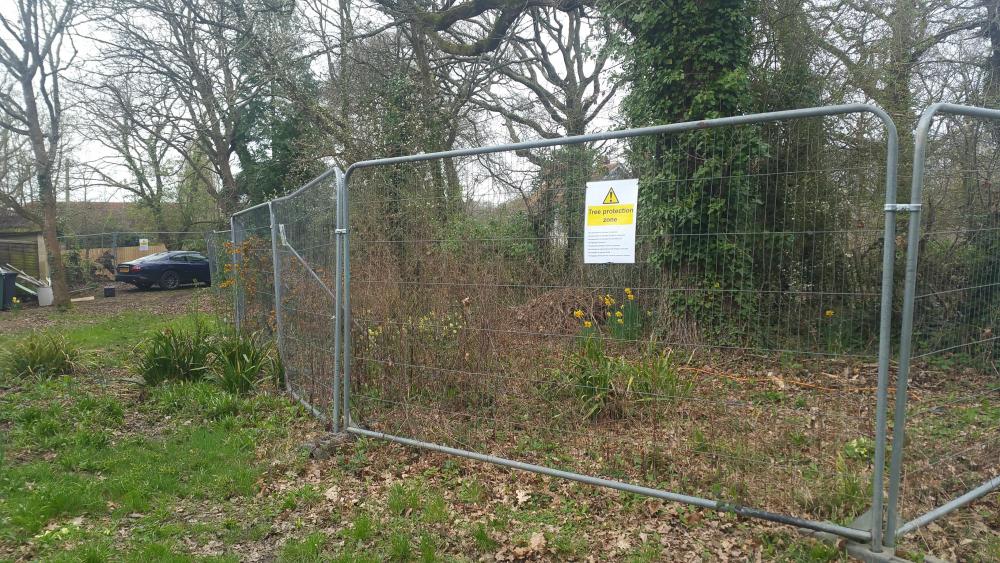 We didn't spend much time on site in 2018 or the early part of 2019 because of a perfect storm of family things and working away from home. The winter of 2018 was not kind to the bungalow. there was a lot of rain and several periods of extremely high wind. This redistributed the roofing felt over the lawn and caused the very rotten parts of the structure to collapse.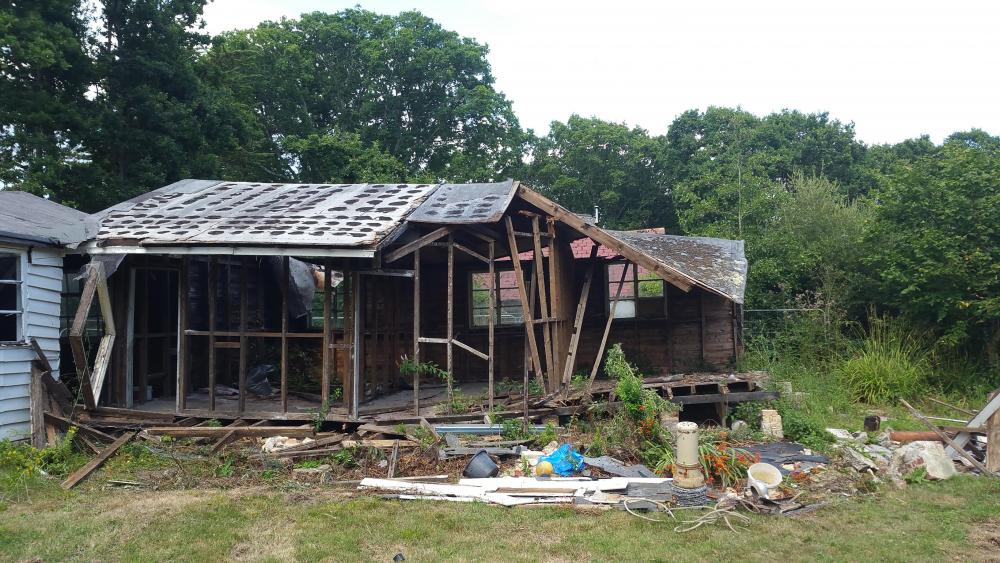 Everybody needs a site office! A bargain £250 caravan will do nicely for a while.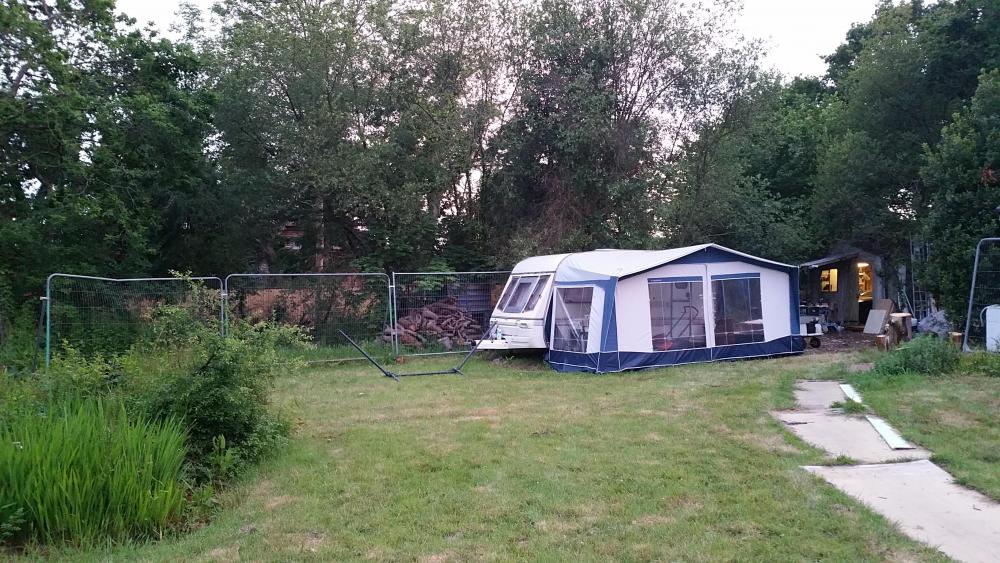 Getting a good start on the driveway. Wooden sleeper edging in place and the first couple of geocell panels pinned down.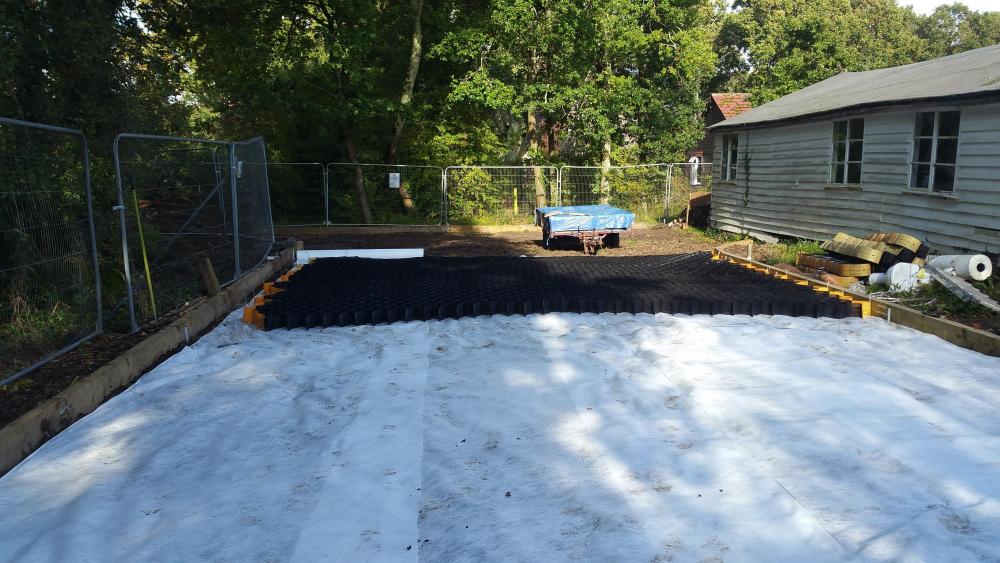 The first (of many) loads of stone. And my old, but perfectly formed digger. (called Digby)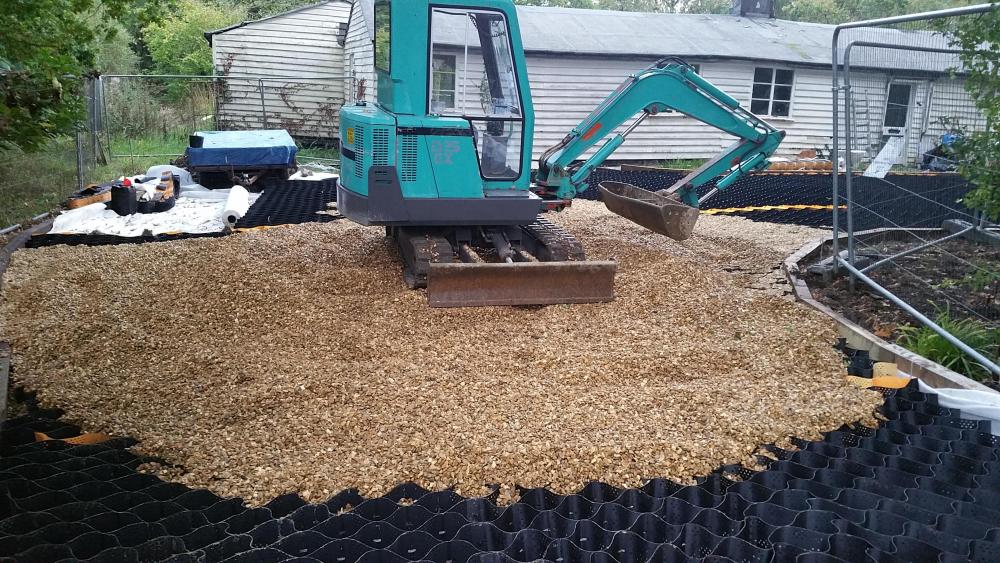 A little while later we have most of a driveway. The other entrance is waiting for the land drains to be completed and for the small swamp to become less swampy. This is however enough access for the next stage of proceedings.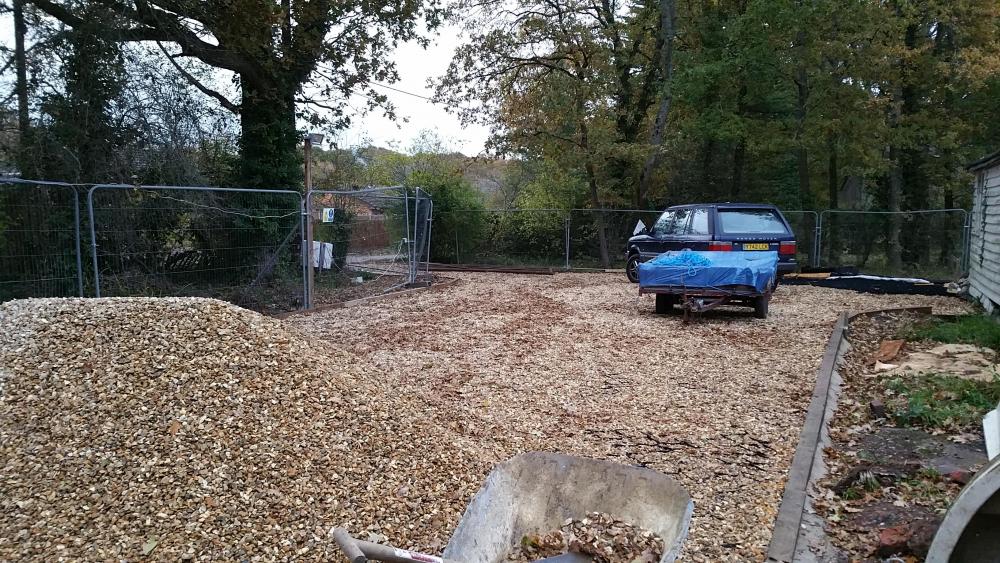 5