Moving on to day 2 of the timber frame erection, I make no apologies for this photo-heavy post as the pictures speak far more eloquently than I can on the subject matter.  Especially as I don't know the right words for much of it.
It rained overnight here in Dorset, but nothing disastrous and it was all gone by a couple of hours into the morning.  Here's how I left the team yesterday evening: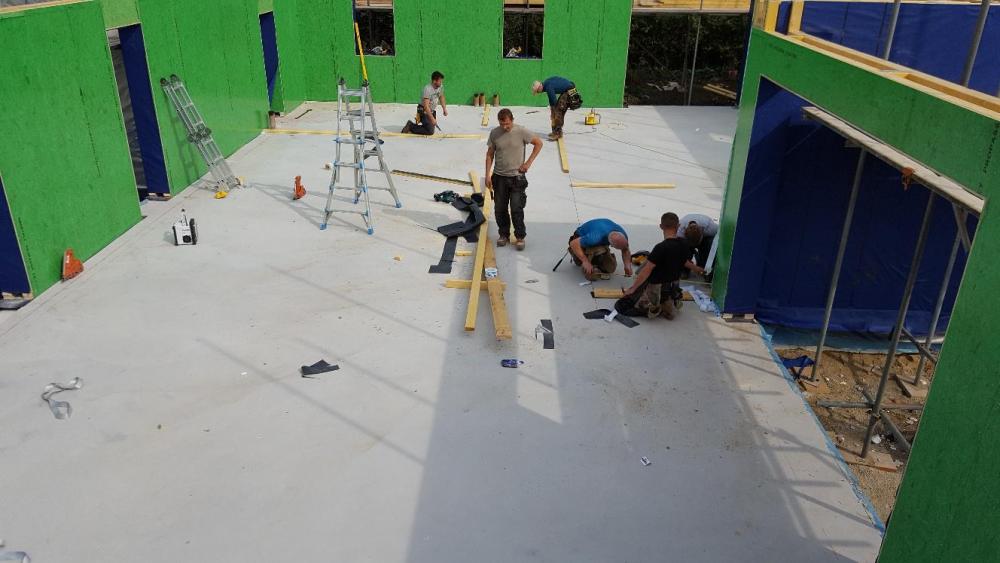 This morning, another day, another crane.  This one, I think, was even bigger, but it hurt my neck to keep looking that high, so I can't swear to it.  Along with the crane was the next lot of timber frame components, but also the steels for the ground floor ceiling/first floor.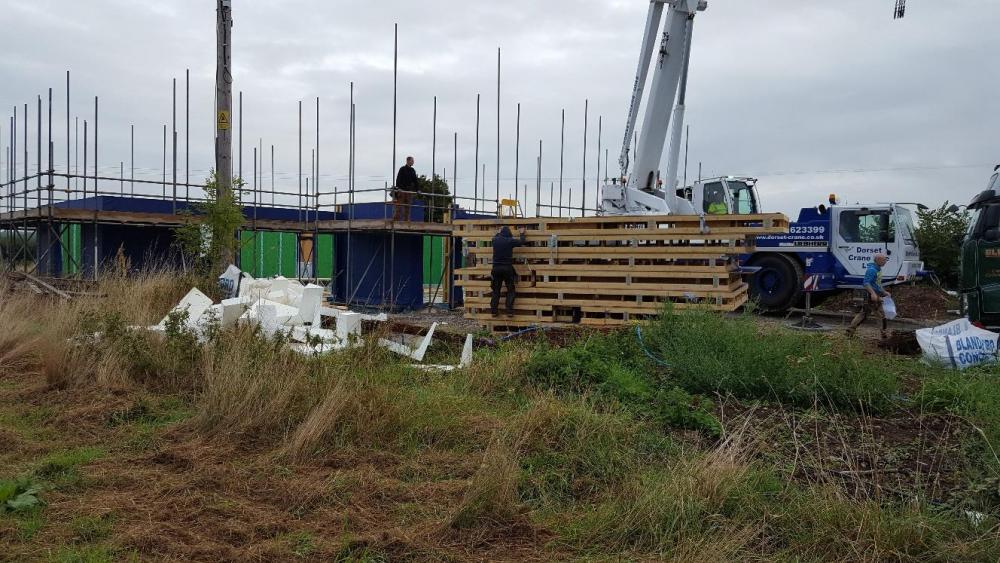 There's a lot of steel in my building and whilst being very good for the structural integrity of the building, it's pretty rubbish if you want to stick an MVHR duct through it.  At the production stage, my MVHR guy liaised with MBC to request penetrations through the steels for the ducting so that we didn't have to try and deal with this after the event.  Here's one such steel with the right holes in the right places.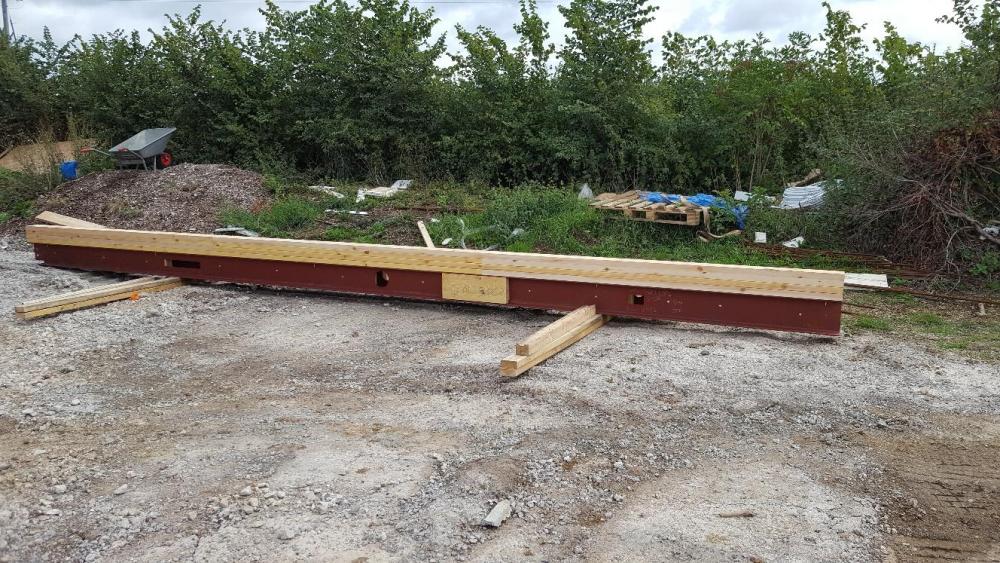 Again, the crane did its thing and shifted all the posi joists into the interior the building and helped position the internal stud walls.  All the steels were craned into position as well.  The posi joists were man-handled up onto the steels: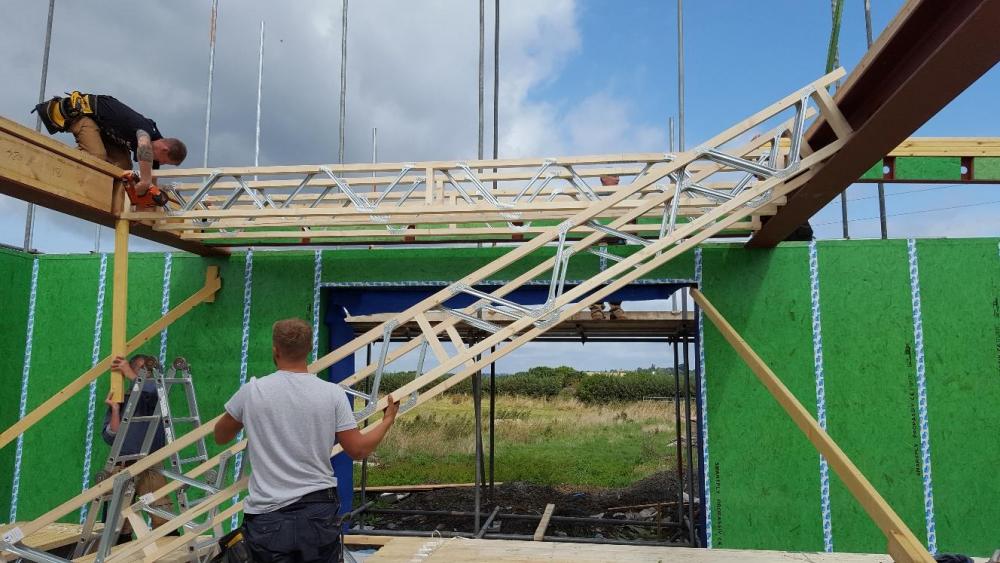 This is the run of the posi joists, looking from the eastwards from the west facing  window.  This is looking from the end of the living/dining area towards the kitchen and utility.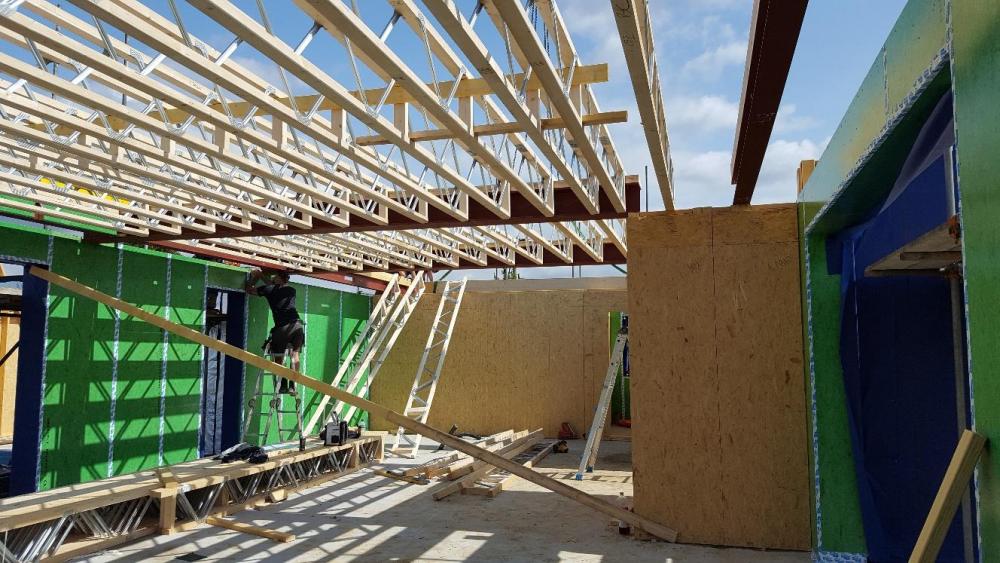 This is looking back towards the building from the field. The silver box is the attached garage which will not be part of the thermal envelope; we haven't yet decided whether to put any insulation into this, but that can come later.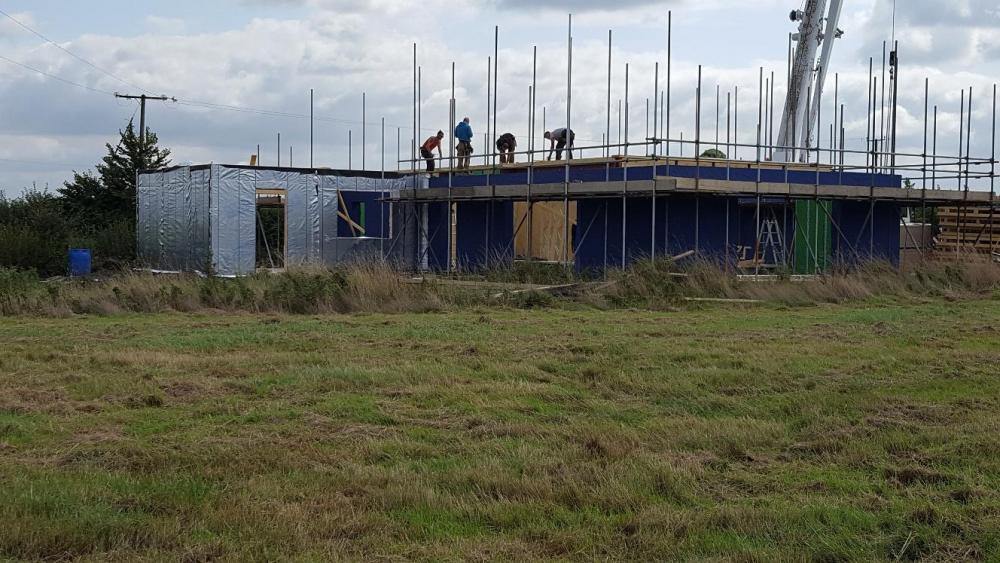 The interior of the garage looking out to the field:
A shot taken from the scaffolding. I'm standing at the west side of the living room (where the field is) looking over the lane and the fields beyond.  For those of you who know north Dorset, that's Hambledon Hill near Blandford Forum in the distance.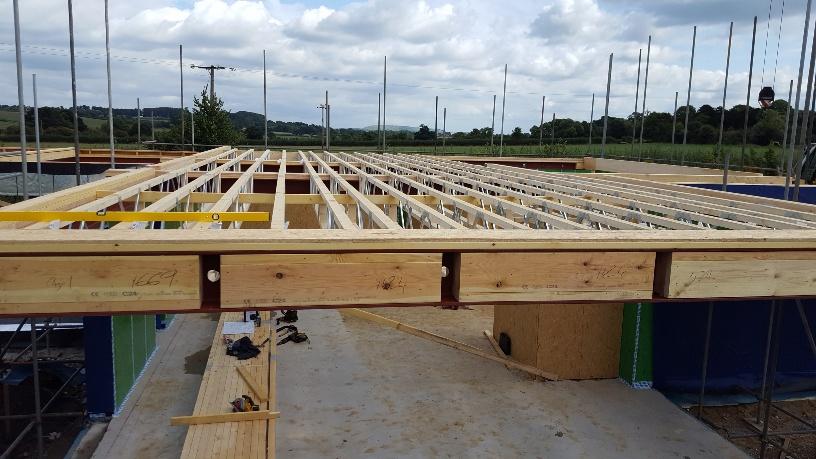 And finally, this was resting on the joists upstairs.  It pleases me greatly.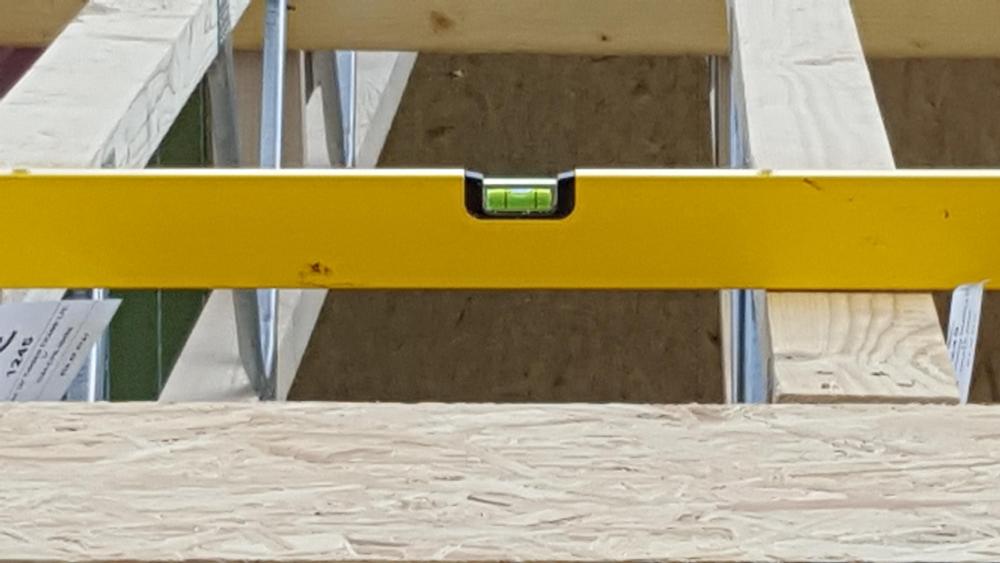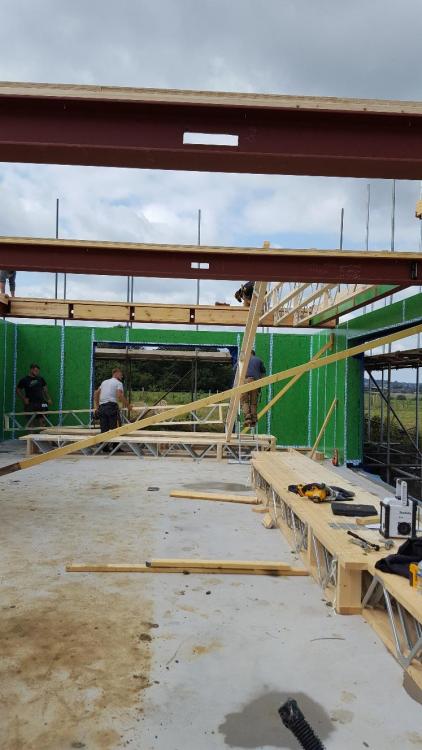 11